Ladies Learning Code: The Sequel
---
The next Ladies Learning Code (Edmonton Chapter) workshop takes place on Saturday, September 21 from 10am to 5pm at the Startup Edmonton HQ in the Mercer Building. This workshop will be staged in conjunction with National Learn to Code Day, and the topic will be Intro to HTML/CSS. Once again, I am signed on as a mentor, along with some of Edmonton's other leading ladies in website development. The workshop instructor is the lovely and talented Tammy Valgardson, a senior developer with Top Draw.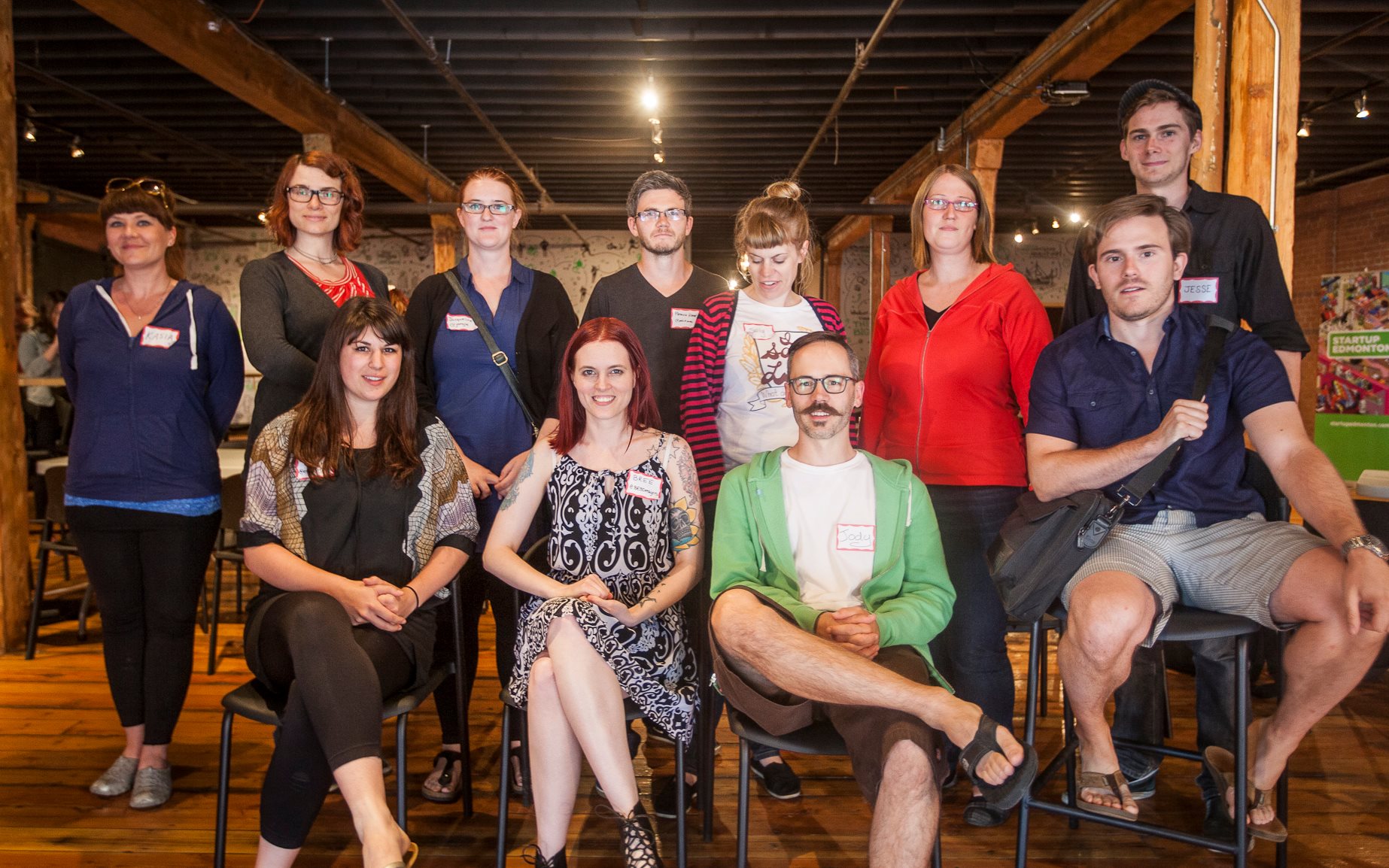 There I am on the far left, standing next to Tammy. LLC Edmonton founder Bree Emmerson is the redhead seated in the front row. These were your mentors for the inaugural LLC Edmonton workshop on July 6, 2013.
You can also learn more about this workshop and organization by checking out a recent podcast from Dana DiTomaso of Kick Point on CBC Radio.
Want to register? Click here!
---