Portfolio
---
Launch Date
April 13, 2018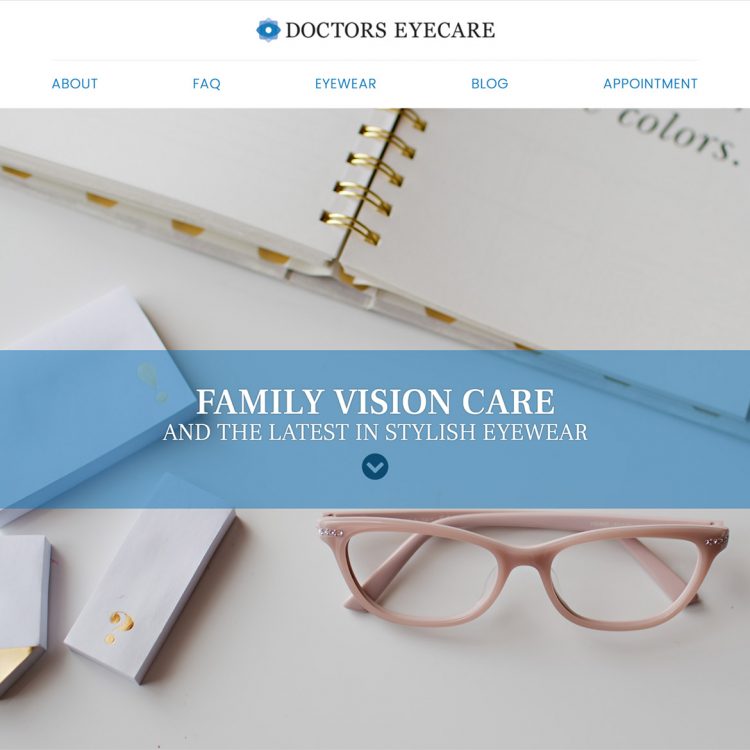 Client Brief
Doctors Eyecare is a full-service optometry clinic based in Sherwood Park. It functions as a sister business to Lendrum Eyecare and Allin Eye Clinic, and is owned and operated by the same group of doctors. They provide comprehensive family vision care (including status as a Care 1 integrated clinic), as well as optical services and a selection of the latest in stylish and fashion-forward eyewear.
---
Project Scope
After acquiring the Doctors Eyecare clinic from its previous owner, the Lendrum Eyecare team wanted to transition its website away from a a pre-built template provided by a third-party hosting service and convert it into a custom WordPress website based on the same layout and presentation as Lendrum Eyecare, only with a different colour scheme and a few minor alterations, so that all of their locations will have a uniform look and feel.
---
Technical Specs
WordPress
Bootstrap Development Framework
Toolset Plugin Suite: Types, Views, Layouts
Easy Instagram Feed
---
Client Testimonial
Kasia has always been great to work with and listens to what my needs are. We have worked together on several projects over the last 5 years and every time we finish, I am happy with the services provided. I would highly recommend Kasia and her team.