Portfolio
---
Launch Date
September 10, 2015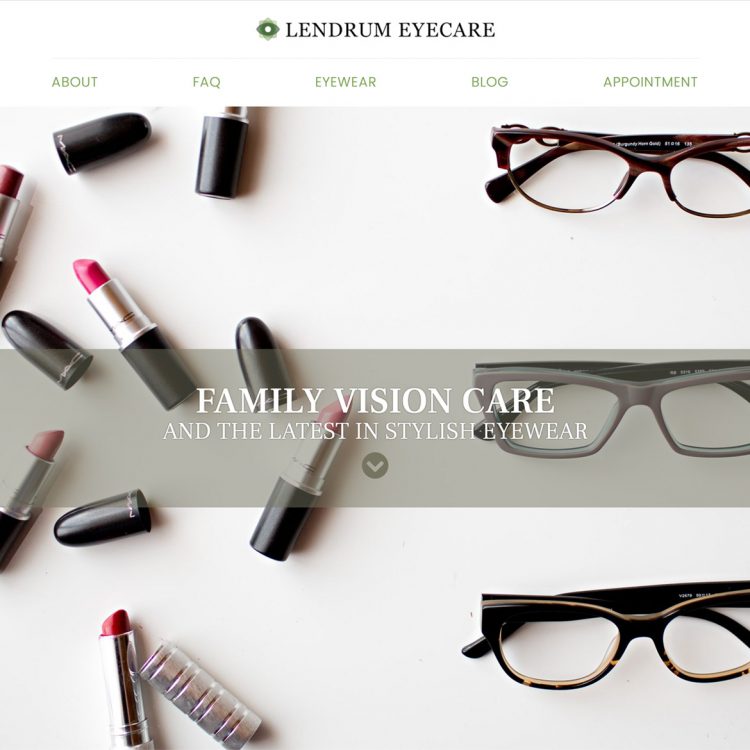 Client Brief
Lendrum Eyecare is a full-service optometry clinic based in south Edmonton. It functions as a sister business to Doctors Eyecare and Allin Eye Clinic, and is owned and operated by the same group of doctors. They provide comprehensive family vision care, as well as optical services and a selection of the latest in stylish and fashion-forward eyewear.
---
Project Scope
Convert a DIY Weebly blog to a full-featured WordPress website. Create a custom WordPress theme with mobile-responsive capabilities, including custom theme options available from WordPress Admin. Incorporate written copy and content provided by the client, including prominent focus on a set of professionally-taken photos designed to enhance the client's brand.
---
Technical Specs
WordPress
Bootstrap Development Framework
Toolset Plugin Suite: Types, Views, Layouts
Easy Instagram Feed
---
Client Testimonial
Kasia has always been great to work with and listens to what my needs are. We have worked together on several projects over the last 5 years and every time we finish, I am happy with the services provided. I would highly recommend Kasia and her team.